Music and Motor Development Classes
3 Large Outdoor Play Areas
Monthly Children's Chapel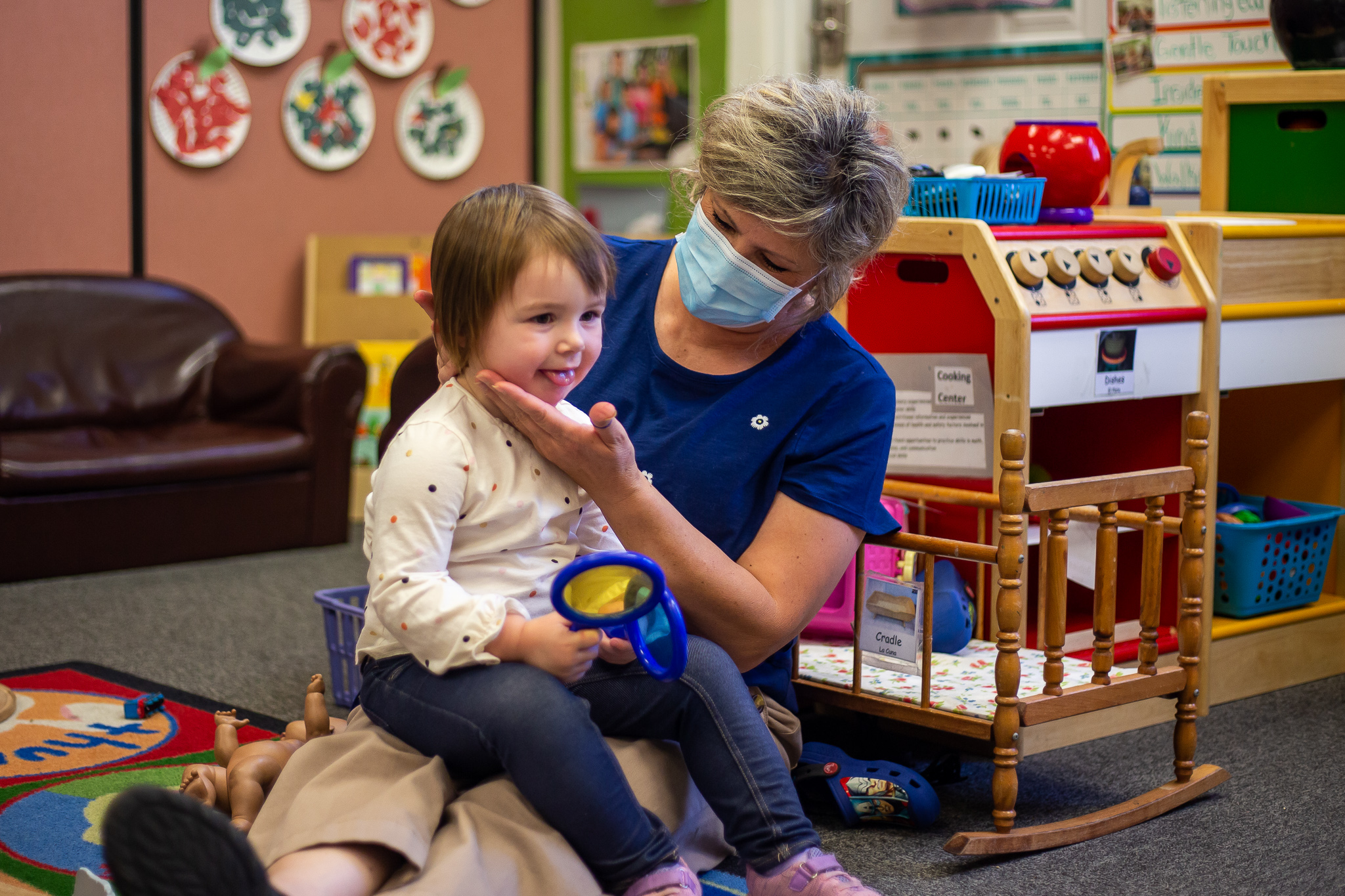 Join our school family!
CUMNS KIDS is a weekday ministry of Castleton United Methodist Church. We offer programs for children from six weeks of age through PreK. Our school was formed in 1968 and has been accredited by the National Association for the Education of Young Children (NAEYC) since 1988 and a Paths to QUALITY Level 4 school since 2016. All of our staff members are trained in CPR, First Aid, Conscious Discipline, and developmentally appropriate practice for each age group.
CUMNS Kids uses a play base emergent curriculum along with the Foundations to the Indiana
Academic Standards for Young Children from Birth to Age 5. We strive to create a balanced
curriculum that is planned based on observations of the children's needs while noticing each
child's unique interests and abilities. The curriculum will guide teachers to incorporate content,
concept and activities that foster social, emotional, physical, language and cognitive
development; and that integrate key areas of content including: Literacy, mathematics, science,
technology, creative expression, the arts, health and safety and social studies. The ISTAR-KR
assessment tool will be used for assessing each student's progress, while assisting teachers with
individualized instruction and parent/teacher conferences.
Each week, Preschool children have an assigned time for Motor Development class with a
program called Jump Bunch (https://www.jumpbunch.com/indianapolis). We believe that
children develop with their entire body and that motor skills are directly related to a child's total
development.
CUMNS KIDS is dedicated to Conscious Discipline© (http://consciousdiscipline.com/), a program that creates positive environments for children. All guidance and interactions are positive. Making a connection with the children is a priority.  This enables children to be successful by instilling in them willingness to cooperate and abide by the rules. The children are taught the skills necessary for cooperation, the ability to communicate their needs and feelings to others and the satisfaction of becoming kind and helpful. Love, instead of fear, is the primary motivator. Classes for parents will be offered twice a year (one fall and one spring class) to enable parents to understand and to practice these principles. Watch for dates in the monthly newsletters and emails.
The CUMNS KIDS staff receives training in Conscious Discipline concepts and techniques that use recent brain research to teach children to establish class atmosphere and to teach social values of cooperation, kindness and helpfulness.